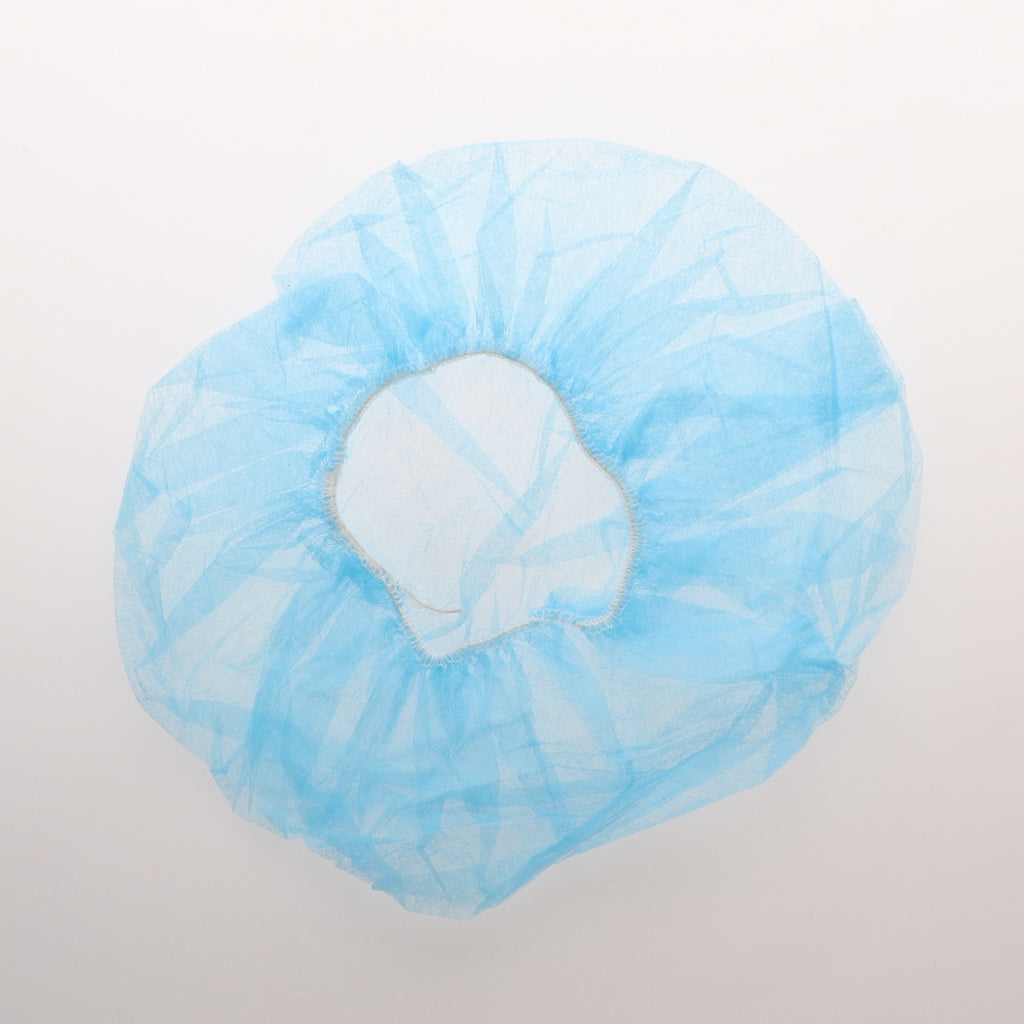 House Brand 105140 Surgeon Patient Medical Hospital Bouffant Hair Net Nurse Caps Blue 35gPP 21" 100/Pk
---
NURSE'S CAPS: Nurses cap is a necessary piece of personal protective clothing for any clinics, hospital, laboratory or exam room. These head covers cover your hair maintaining proper hygiene safety and preventing contamination.

LIGHTWEIGHT & BREATHABLE: Disposable nurse's caps are made of spunbonded polypropylene and ensure maximum comfort and are easy to put on. Traditional style securely wraps your head for the perfect fit. Hair caps stay comfortably on your head as long as you need it. Effectively keep hair out of your eyes and away from your work area.

MULTIPURPOSE CAPS: Ideal for various surgical environments. Can be used by surgeons, nurses, physicians and other workers involved in patient care in hospitals. Specially for designed for use by nurses. High quality polypropylene caps are cool and can be worn for hours.

CONVENIENT TO USE: Protective headwear is designed to fit the various needs of healthcare personnel. Sanitary head covers keep hair out of your eyes and away from work. Each cap creates an excellent barrier to dry particles, microorganisms. Lightweight, cool, comfortable material.
---
Similar to this item